Mold Remediation Services
MOLD INSPECTION & REMOVAL. DONE.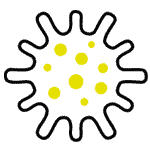 Understanding Mold
Mold is natural in the environment.
Mold is often associated with moisture issues such as:

Plumbing leaks
Roof leaks
Condensation line leaks
Failing shower pan
High humidity
Wet Crawl spaces

Mold can grow within 48 hours of a moisture issue.
Some molds are known to be more hazardous to your health. However, mold in any indoor environment can be hazardous to your health
10 Indicators of Mold
The property recently experienced a water leak
Visible Dark spots on walls or ceilings
Musty smell
Unexplainable health problems
Burning sensation of eyes, skin, nose, or throat
Unexplainable worsening of asthma symptoms
Pneumonia symptoms
Health Effects
The EPA outlines many of the health effects associated with exposure to mold. These vary widely depending on the individual and severity of the problem. Some common effects are:
Increased respiratory issues
Increased allergy symptoms
Triggering of asthma attacks
Eye irritation
Skin rash and irritation
Headaches
Short-term memory loss
Aspergillosis — mold growing in your lungs
What to Do Until Help Arrives
DO
Turn off any air moving equipment in your home. HVAC systems and fans can cause the mold to spread.
Close off the space. Reduce exposure and help with containment by closing doors or cabinets, restricting access to the contaminated area for your family, pets, and yourself.
Attempt to determine the water source. Try to find where water is coming in and take appropriate action to stop it if possible.
DO NOT
Do not disturb the mold. Don't touch the mold, blow air over surfaces with visible or suspected contamination.
Do not attempt to clean the area yourself. Don't try to dry the area or spray bleach or other disinfectants.
Do not paint over the mold.
What to expect from Shield
Step One: Inspection
Quick response time to your call or internet request
Free local inspection including moisture and humidity readings
On time inspections by a trained professional
Step Two: Estimate
WE provide a written report with a detailed estimate and answer any questions you may have about the costs.
YOU approve the estimate and our rapids response scheduling via email or digital signature
Step Three: Mold Removal
Containment: We use various types of containment to insure that the mold is able to be removed without any danger to other areas of the property.
Negative air: Establishing negative air in the workspace provides an additional layer of protection.
Removal of affected materials as necessary: Sometimes mold growth is so heavy or the moisture content is so great that we must remove some building materials such as drywall, carpet, cabinets, etc.
Cleaning and Disinfecting: We use approved techniques including HEPA vacuuming, hand wiping, applying EPA approved disinfectants and antimicrobials
Air Filtration: We use powerful air cleaning equipment with HEPA filtration to remove any airborne contaminants after our work is done.
*Our mold removal process follows EPA and IICRC standards
Step Four: Mold Removal. DONE.
Step Five: Relax and refer a friend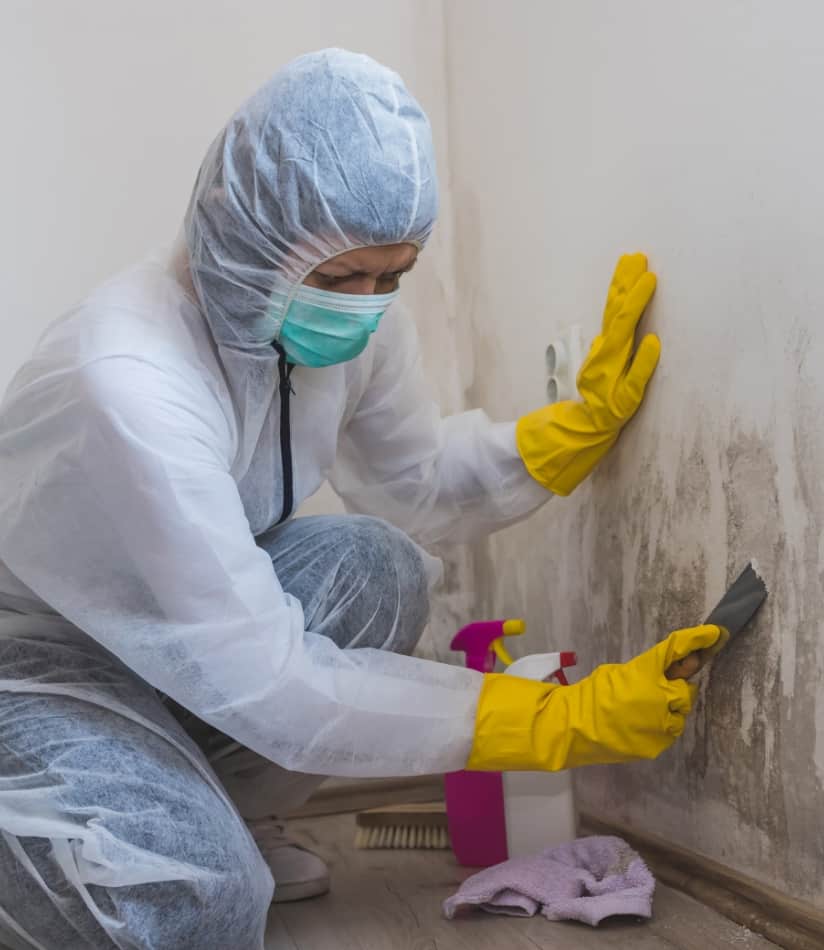 Environmental Protection. Done.
Environmental Protection. Done.