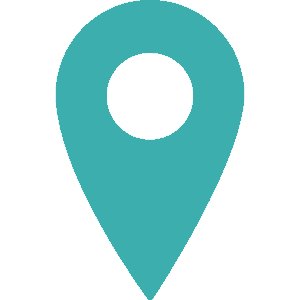 Braden TN
Mold Removal & Duct Cleaning Services in Braden TN for Over 20 Years.
TRUSTED PEOPLE – LOCAL RATES
Mold Removal & Duct Cleaning Services in Braden TN for Over 20 Years.
TRUSTED PEOPLE – LOCAL RATES
Our Braden TN Services Near You
Braden, a community known for its close-knit atmosphere and picturesque surroundings, is home to residents who value the serenity of rural living. With a rich history steeped in local traditions, Braden\'s climate can sometimes pose challenges, making reliable services essential for maintaining a healthy environment. Shield Environmental Services stands as a crucial ally for Braden, providing specialized solutions tailored to the community\'s unique needs.
Given the region\'s weather variations, Shield Environmental Services addresses concerns like mold, offering meticulous removal and remediation services. The company\'s commitment extends to ensuring clean and breathable indoor air through thorough air duct cleaning. Recognizing the potential hazards associated with older structures in the area, Shield Environmental Services also specializes in asbestos removal and remediation, safeguarding homes and businesses.
For Braden residents seeking a partner in environmental well-being, Shield Environmental Services is poised to deliver. Take the first step towards a healthier living or working space by contacting them for a personalized quotation. Shield Environmental Services is dedicated to preserving Braden\'s charm by fostering a safer and healthier environment.

100% Locally owned and operated

Highly trained technicians

Fully licensed

People you trust in your home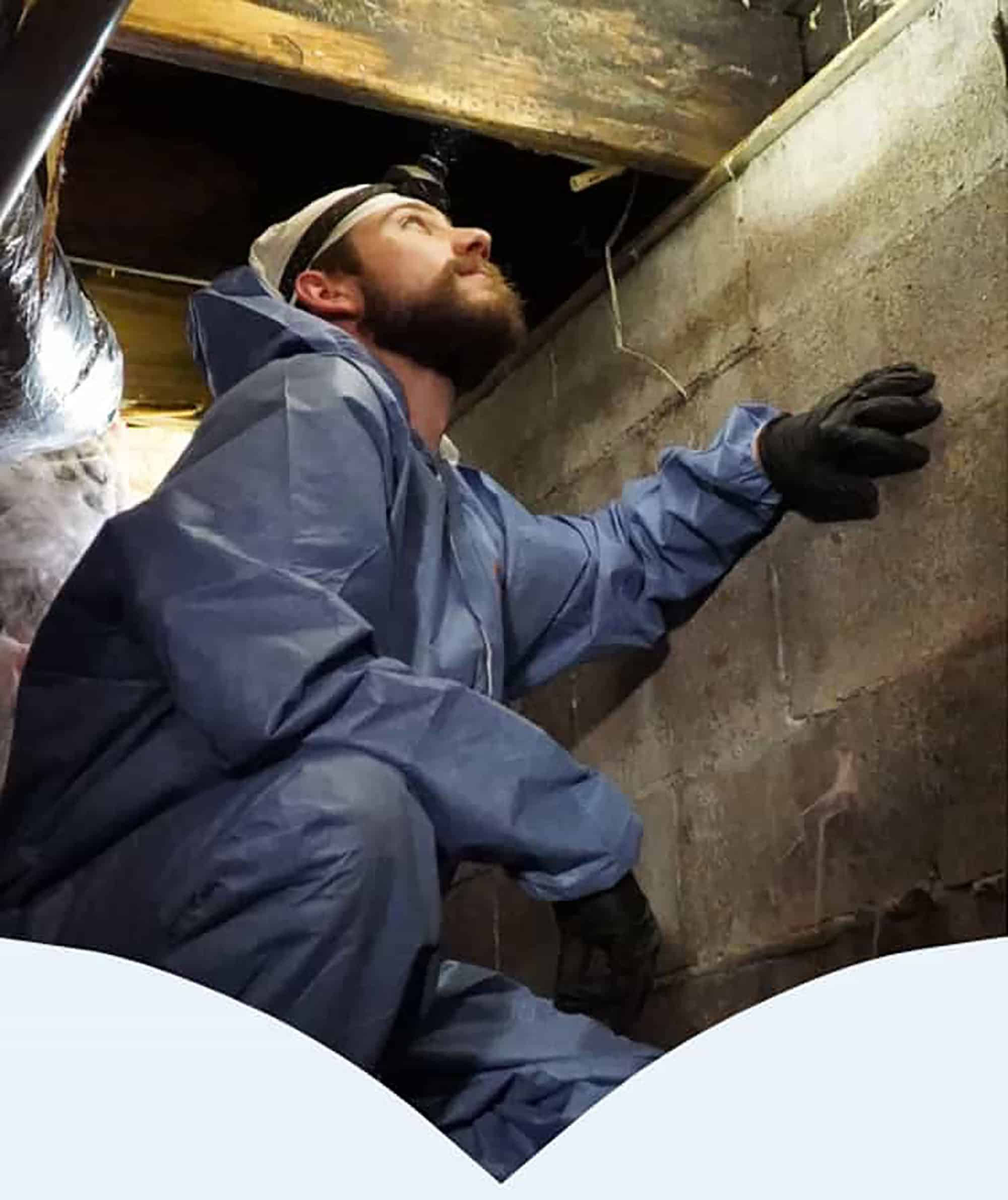 100% Locally owned and operated


Highly trained technicians


Fully licensed


People you trust in your home
Hours of operation and scheduling


We are open Monday-Friday from 8am to 6pm. Scheduling is determined by the type of service and severity. Call us for a more accurate estimate.

Free estimates


Estimates are always free. A trained technician will come and assess the scope of the project and give you a detailed, no-hassle estimate before any work is done.

Time frame and your responsibilities


Most services can be performed in a day and without any disruption to your household. Asbestos remediation and Mold removal could take up to several days depending on the severity of the situation. You may be required to vacate the premises during the process.

Licensed, highly trained, and professional technicians.
Our technicians are thoroughly screened, adequately trained, and appropriately equipped to perform excellent service in any setting. While environmental situations can produce fear, we seek to calm any concerns and operate with honesty and integrity in each and every situation.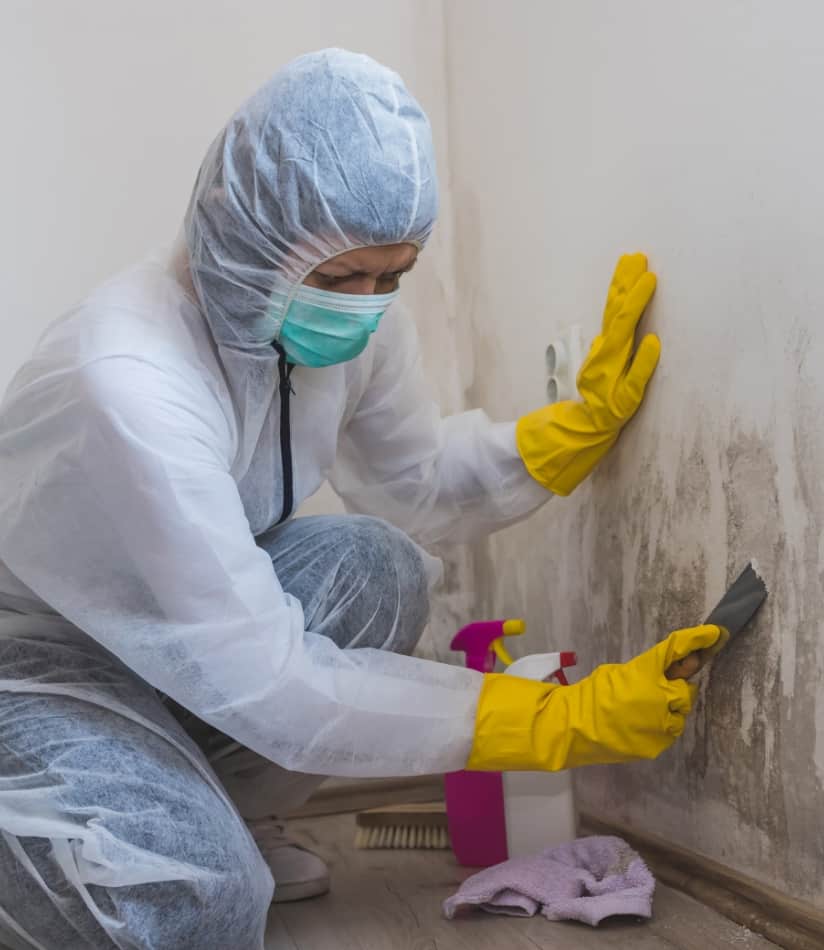 SERVING THE Braden TN AREA, AS WELL AS:
What our customers are saying

My experience with Mold Terminator was great! They took care of the job quickly and were very professional.
more

The young men who came to my home to arrived at the time they had specified, wasted no time at all, unloaded all the equipment they would need and got immediately to work. They wasted no time and when done explained my situation to me at length. They were professional, efficient, prompt and respectful.
more

Jon and the entire team at Mold Terminator were incredibly helpful and responsive in assisting us with resolving a mold issue at our home. From start to finish, they were professional, careful and thorough. We highly recommend this company!
more

I just bought land in west TN which had a mobile home on it. I remodeled the livingroom and found mold in the corner after pulling up the carpet. I didnt know how to take care of it so I called mold terminator and they came out and fixed the problem. All three cats of mine had gotten sick from the original exposure but after the mold ckeaned and treated and was all gone, we were all happier. If I have another mold problem that I cant take care of myself, I'd call them again. Great work!
more

Bobby came to my house to evaluate some possible mold from a water leak that happened a couple of months ago. He was very knowledgeable, thorough and courteous. When the technicians came to do the work, they were courteous, they did great work and completely cleaned up after they were finished. I highly recommend Mold Terminator.
more
BOOK YOUR APPOINTMENT NOW!
BOOK YOUR APPOINTMENT NOW!
Frequently Asked Questions
Is it expensive to get rid of mold?
Getting rid of mold can be a costly process, as it depends on several factors such as the extent of the mold infestation and the method of removal. If the mold has spread extensively, it may require specialized equipment and expertise to remove it properly, which can increase the cost. The cost can also vary depending on the area affected and the type of mold. If the mold is toxic, additional safety measures and equipment may be necessary, further increasing the cost. Additionally, if the mold is caused by a larger underlying issue such as water damage, the cost of fixing the root cause will also need to be factored in. In summary, the cost of getting rid of mold can be expensive, and it's important to consider all the factors involved before making any decisions.
Can I remove mold/asbestos myself?
It is not recommended to remove mold or asbestos yourself as it can be hazardous to your health. Both mold and asbestos can release harmful particles into the air during removal, which can cause serious health problems such as respiratory issues and cancer. Professionals who are trained in handling and removing these substances use specialized equipment and techniques to ensure safe removal and disposal. Attempting to remove mold or asbestos without proper training and equipment can be dangerous, and may not completely remove the substance, leaving behind potential health hazards. It is always best to consult with a certified professional for safe and effective removal of mold or asbestos.
Does mold come back after removal?
Mold can potentially come back after removal if the underlying cause is not addressed. Mold requires moisture to grow, so if there is a persistent source of moisture, such as a leaky pipe or a damp environment, the mold can return. Additionally, if the mold was not completely removed during the initial removal process, it can regrow and spread. It is important to address the root cause of the mold growth and to ensure that all affected areas are thoroughly cleaned and treated to prevent regrowth. Regular maintenance, such as proper ventilation and keeping humidity levels low, can also help prevent mold from returning. Working with a professional mold remediation company can help ensure that the mold is completely removed and that steps are taken to prevent future growth.
Does mold need to be removed immediately?
Both mold and asbestos should be addressed promptly and removed as soon as possible to prevent potential health risks. Asbestos is a naturally occurring mineral that was commonly used in building materials before it was discovered to be a carcinogen. Asbestos fibers can be released into the air when the material is disturbed, which can lead to serious health problems such as lung cancer and mesothelioma. Similarly, mold can cause respiratory issues, allergies, and other health problems, especially for people with weakened immune systems. Mold requires moisture to grow, and if the underlying cause of the moisture is not addressed, the mold can spread quickly. It is important to work with certified professionals to properly assess and safely remove both mold and asbestos. They can also take measures to prevent further growth or exposure.
Does cleaning air ducts really make a difference?
There are several benefits to having your air ducts professionally cleaned. First and foremost, air duct cleaning can improve the indoor air quality of your home by removing dust, dirt, and other contaminants that accumulate in the ductwork over time. This can be particularly beneficial for people with allergies or respiratory problems. Duct cleaning can also help your HVAC system operate more efficiently by improving airflow and reducing strain on the system. This can result in lower energy bills and extend the lifespan of your HVAC system. Additionally, duct cleaning can help remove unpleasant odors from your home, particularly if you've had a pest infestation or experienced water damage. Overall, regular duct cleaning can improve the health and comfort of your home while also saving you money on energy costs.
How do I know if my air ducts need cleaning?
There are several signs that your air ducts may need cleaning. If you notice that the air coming out of your vents has a musty or unpleasant odor, this could be a sign that there is mold or mildew growing in your ductwork. Excessive dust or debris around the vents or on the air filter is also an indicator that the ducts may need cleaning. If you or anyone in your household suffers from allergies or respiratory problems, or if you've recently completed a renovation project, it's a good idea to have your air ducts inspected and potentially cleaned. Finally, if you notice a decrease in airflow or notice that your HVAC system is not operating as efficiently as it should be, this could be a sign that the ducts are clogged and in need of cleaning. A professional HVAC technician can inspect your ductwork and determine if cleaning is necessary.
Can I clean my own air ducts, or do I need to hire a professional?
While it is possible to clean your own air ducts, it is generally recommended to hire a professional to ensure that the job is done safely and effectively. Professional duct cleaning companies have specialized equipment and training to properly clean your air ducts and remove any contaminants that may be present. In addition, they have the knowledge and experience to identify any potential issues with your HVAC system that may be contributing to poor air quality, and can provide recommendations for resolving these issues. While DIY duct cleaning may seem like a cost-effective option, it can be difficult to properly access and clean all areas of your air ducts without the proper equipment and training, and may even lead to damage to your HVAC system if not done correctly.
Is asbestos still used in new homes?
Asbestos is no longer used in new homes in most countries, including the United States, Canada, and Europe. The use of asbestos was banned in building materials in the 1970s and 1980s due to health concerns related to exposure. However, asbestos-containing materials may still be present in older homes and buildings, particularly those built before the 1980s. If you are planning to purchase or renovate an older home, it's important to have it inspected for asbestos-containing materials by a professional before beginning any work. If asbestos is found, proper abatement and removal techniques must be used to prevent exposure to harmful fibers.
What should you do if you get exposed to asbestos/black mold?
Breathing in mold can cause a range of health problems, especially for people who are allergic or sensitive to mold. When mold spores are inhaled, they can trigger respiratory symptoms such as coughing, wheezing, and shortness of breath. Prolonged exposure to mold can lead to more serious health issues such as asthma, bronchitis, and other respiratory infections. In some cases, exposure to certain types of mold can cause more severe reactions, such as fever or lung inflammation. It's important to address any mold growth in indoor environments as soon as possible to minimize the risk of health problems. If you suspect you have been exposed to mold and are experiencing respiratory symptoms, you should consult a healthcare professional.
How do I determine if its asbestos/black mold?
Determining if a material contains asbestos or if mold is black mold requires a professional inspection and testing. Asbestos is often found in building materials such as insulation, floor tiles, and popcorn ceilings, but it cannot be identified by visual inspection alone. A trained professional can take a sample of the material and analyze it under a microscope to determine if it contains asbestos fibers. Similarly, not all molds are black molds, and visual identification is not enough to determine the type of mold present. A professional mold inspection and testing can determine the type of mold present and the best course of action for remediation. It's important to hire a licensed and certified professional for both asbestos and mold testing to ensure accurate results and proper handling of any hazardous materials.
Can I get rid of the mold/asbestos by myself?
It is not recommended to try to remove mold or asbestos on your own. Both mold and asbestos can be hazardous to your health if not handled properly, and removal requires specialized equipment, training, and expertise to ensure that the contaminants are safely and effectively removed. Attempting to remove mold or asbestos on your own can be dangerous, as improper handling can lead to the release of harmful particles into the air, which can cause serious health issues. In addition, attempting to remove these contaminants without the proper equipment and training can also lead to damage to your home or building. It is best to hire a professional remediation or abatement company with the expertise and equipment to safely remove mold or asbestos from your property.
Environmental Protection. Done.
Environmental Protection. Done.