About Shield Environmental Services
TRUSTED PEOPLE. LOCAL RATES.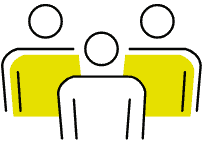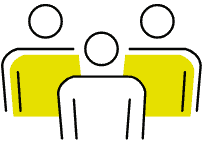 Our goal is to serve others as we want to be served.  We seek to be the best in our field and place great value on the relationships we build along the way.  Our technicians are thoroughly screened, properly trained, and appropriately equipped to perform excellent service in any setting.  While environmental situations can produce fear, we seek to calm concerns and operate with honesty and integrity in each and every situation.
We respectfully ask for the opportunity to serve you.
About Our Founders
Jon Gambrell, President, Memphis Office
During high school, Jon worked as a carpenter's apprentice. At 19 years old, he began his own carpentry business called Quality Woodworking; specializing in finish trim carpentry. This led to over 10 years serving Memphis area home builders with multiple crews. Excellent work and satisfied clients soon led to larger projects and Jon soon obtained his General Contracting License. For 16 years, Jon has served the greater Memphis as a General Contractor working on both residential and commercial projects and currently holds a 4 MM license in Tennessee. His experience as a General Contractor revealed a need for better service in the mold remediation field. This led to starting Mold Terminator (now known as Shield Environmental) with the goal to be the best in town and to serve our community with excellence and integrity. The relationships made and experiences gained during these past few years have opened more doors for him to increase the areas in which he can serve our community through Shield Environmental Services.
Jon married his high school sweetheart. They have been married for 28 years and have four daughters. Jon is a follower and student of Jesus Christ, seeking to make His name known abroad, as has participated in many mission trips to other countries. He loves the outdoors, and his hobbies include fishing, anything on the water, snow skiing, and traveling with his family. He is the owner of Jon Gambrell Construction INC and Shield Environmental Services (Mold Terminator INC), and one of the founding pastors at a local church in Somerville, TN. He is currently serving as the Next Generation Pastor there. He is also a proud supporter of the Advance Memphis as they seek economic redevelopment in our own community.  Jon is a fan of the Memphis Grizzley's, Memphis Tigers, and Memphis BBQ.
---
Jeremy Denison, Co-founder, Atlanta Office
Jeremy has been married to the love of his life for 12 years. He has one daughter and another little one on the way. Living with integrity for the sake of Christ is something he truly believes in and verses James 4:14 and John 15:5 are continually referred back to him. He loves salt-water fishing, football, martial arts, the Tennessee Vols, and just about any outdoor activity. Traveling and seeing/experiencing other places and cultures is also a family passion.
Being born in 1981 to a missionary family planting churches in Mexico, Jeremy lived there from the ages of 9 – 18 before coming back to the U.S. for college. He attended Pensacola Christian College and received a degree in Broadcasting with a minor in Bible. He has lived in Memphis, TN, Aguascalientes, MX, Long Island, NY, Washington D.C., Pensacola, FL, and Atlanta, GA.
Out of school, he was referred to a sales position by a friend, and that led to roughly 10 years in enterprise sales before the Atlanta office of Mold Terminator (Shield Environmental) was opened by me in 2017. He's served the Greater Atlanta area in this field of work ever since.
Environmental Protection. Done.
Environmental Protection. Done.